N3AS Summer School
2022 N3AS School on Multi-Messenger Astrophysics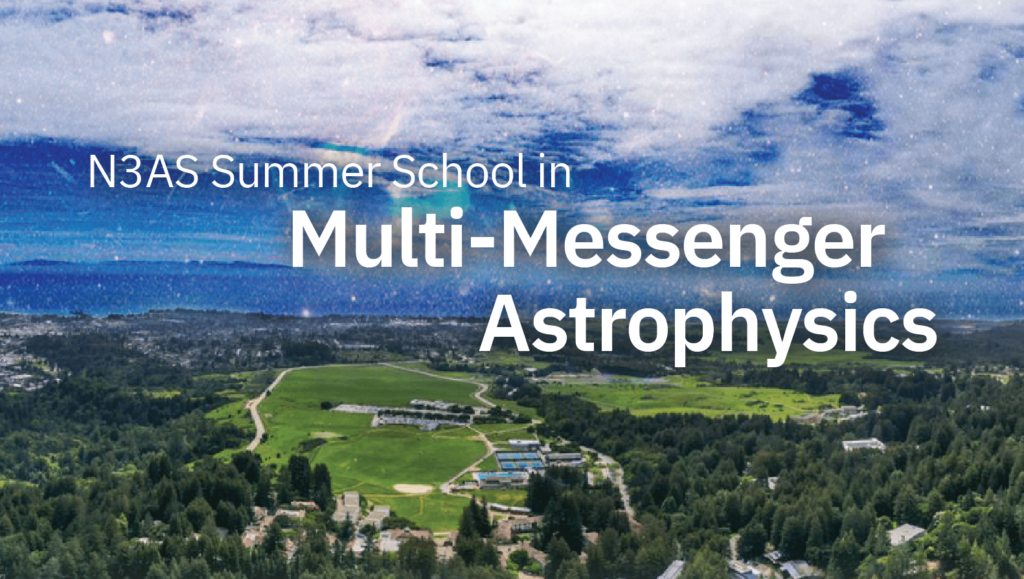 Applications are open!
The deadline to apply is June 10, 2022.
Organizers: Baha Balantekin and Wick Haxton
Dates: July 31-August 7
Location: University of California, Santa Cruz
The N3AS-sponsored Summer School on Multi-Messenger Astrophysics is intended for advanced graduate students and beginning postdoctoral researchers interested in nuclear and particle astrophysics — theory, experiment, or observation.
Apply Now
Lecturers Include
Kev Abazajian, Rana Adhikari, Gordon Baym, André de Gouvêa, Tyce DeYoung, Dan Kasen, Keith Olive, Joel Primack, Yong-Zhong Qian, Kate Scholberg, Nao Suzuki, Natalia Toro
Scientific Topics
The Standard Cosmological Model
Observational Cosmology
The Big Bang
Origin of the Elements and the r-process
Dark Matter: Theory and Laboratory Signals
Neutron Stars – Masses, Evolution, Cooling
NS Mergers and Supernovae
High Energy Astrophysics
Neutrino Properties
Neutrino Experiments and Neutrino Astrophysics
Gravitational Waves: Physics, Sources, Detection
Simulations of Large-Scale Structure
Sponsored By