Outreach and Mentoring
Astronomy in El Salvador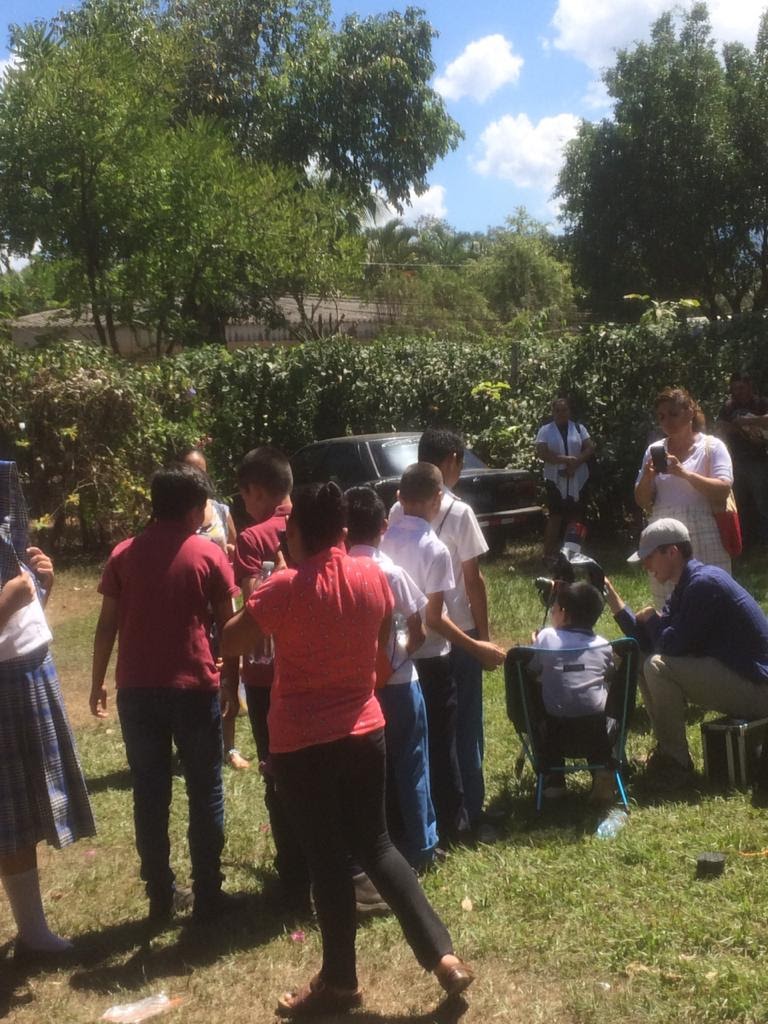 Observatorio Micro Macro y la Universidad de El Salvador: Sherwood Richers trabaja con el Observatorio Micro Macro (Universidad Don Bosco) y con la Universidad de El Salvador para traer interés en ciencia a los jóvenes de El Salvador. Hay muchos esfuerzos actuales en mejorar astrofísica y divulgación científica en El Salvador. Contacta Sherwood para más detalles, especialmente si tienes ganas de ayudar!
---
Postdoc Teaching Opportunities Program
All N3AS Fellows are invited to make use of Berkeley's Postdoc Teaching Opportunities Program and especially their Pathways to Scientific Teaching program, a short-course professional development/pedagogy course involving two half-days of instruction and a follow-up two-hour peer feedback program. Fellows who take this course will learn about how to become more effective instructors in science-oriented courses, learning from distinguished professors who excel in the classroom. Those completing the course will receive a certificate.

If N3AS postdocs would like to take this course, please register, then arrange for a visit to Berkeley at the appropriate time, under N3AS sponsorship. We hope you will combine the trip with a stay at Berkeley, giving one or more seminars that we will broadcast to the Network, and interacting in person with the Berkeley members of N3AS and others.
---
Mentoring
Additional resources helpful in learning about mentoring and professional development:
---
Tools for Effective Mentorship
---
Proposal Writing: Online Resources
Special Projects Office Site: Proposal Writing Resources
College of Letters & Sciences: Grant-Writing Resources
Vice Chancellor for Research: Proposal Writing Guides & Tools